The methodology is based on a public practice of conflict mediation used until a few decades ago in Gallura (NE Sardinia, Italy), named La Rasgioni (The Reason).

In order to engage stakeholders and promote social learning, the traditional form of conflict resolution has been used to translate the complexity of water-related conflicts in a modern key by adopting theatrical technicques.

The Rasgioni has been implemented in the framework of the Menawara project by the University of Sassari (NRD-UNISS).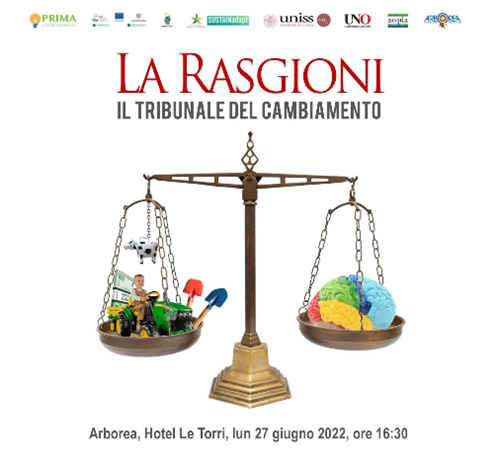 Living Labs are real-world test environments that address certain areas (thematic as well as spatial) and target groups for enabling joint developments of tools and services. Besides development processes, also awareness towards certain topics can be raised among different participant groups. Living Labs aim at pooling knowledge from as many (willing) participants as possible for generating best possible solutions respectively innovations.
The core element of every Living Lab is the network formed of public and private stakeholders who jointly develop and test new technological developments within the framework of an open innovation process (Wiederwald et al. 2017).
The living labs are implemented in the framework of the MENAWARA project by CIHEAM BARI